WELCOME TO SUDBROOK MOOR GOLF CLUB
and SUDBROOK MOOR GOLF DRIVING RANGE
CHARITY STREET, CARLTON SCROOP, GRANTHAM. NG32 3AT

CREATING GOLFERS and BETTER GOLF
SUDBROOK MOOR AIMS TO PROVIDE EASY, AFFORDABLE ACCESS TO QUALITY GOLF,
WHILST MAINTAINING GOLF'S UNIQUE CHARACTER OF COURTESY AND FAIRPLAY.
GOLF IS THE GAME OF A LIFETIME AND OUR FAIRWAYS ARE OPEN TO YOU
and our mission is to provide
AFFORDABLE, QUALITY GOLF IN A FRIENDLY ENVIRONMENT

WITH CONTINUOUS IMPROVEMENTS AND REFINEMENTS, WHILST KEEPING FEES AS LOW AS POSSIBLE, SUDBROOK MOOR HAS BECOME GENERALLY RECOGNISED AS THE BEST VALUE GOLF
PLEASE GO TO THE LEFT HAND MENU
CLICK ON THE "ONLINE BOOKING"
MEMBERS' OPTION WITH PASSWORD
WHERE YOU CAN SELECT A DATE AND
TEE TIME AND MAKE YOUR PAYMENT
We are here to make it easy and affordable for you to play golf
A WARM WELCOME TO ALL
If you would like immediate information,
please do not hesitate to give us a call anytime
GOLF SHOP - 01400 250111
(8am - 5pm/6pm - seasonal)
GOLF OFFICE - 01400 250796 anytime
THIS IS WHAT WE HAVE TO OFFER YOU
Driving Range
- Self Service - Coins or Contactless Cards
Golf Course
- Fees from the Golf Shop. Self Service out of hours
2022 Membership - A WAITING LIST-
Low Yearly Fee and Small Daily Green Fee
Tuition
- PGA Qualified Professional. Starter clinics and individual
Refreshments
- Fiona's Bistro
(10am to 4pm/5pm seasonal - closed Sundays)
PLEASE GIVE US A CALL OR CALL IN, YOU WILL BE VERY WELCOME
GOLF OFFICE - 01400 250796 anytime
GOLF SHOP - 01400 250111
(8am - 5pm/6pm - seasonal)
Sudbrook Moor Driving Range
SELF SERVICE - ALL WELCOME
CONTACTLESS: £6 (150 balls)
Clubs loaned for use on the Golf Range
Sudbrook Moor Golf Course
Please browse Sudbrook Moor online booking
The Membership is currently full
There is a Waiting List for Membership
If you wish to be
put on the waiting list,
please use the following telephone numbers
and we will contact you about the opportunities to join the membership.
GOLF SHOP 01400 250111 - WORKING HOURS
GOLF OFFICE /
01400 250796 - ANYTIME

9 HOLES £5
MEMBER'S DRIVING RANGE DISCOUNT
PLEASE ENQUIRE 01400 250111
OR PLEASE CALL IN TO THE GOLF SHOP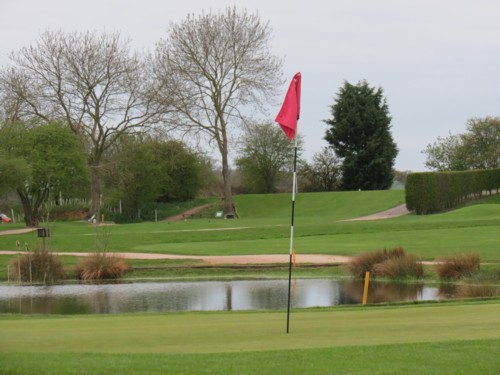 Prices and conditions correct at the time of this clip
Please check all conditions
with reference
to current government restrictions
PLEASE COME AND TRY OUR GOLF COURSE
YOU WILL BE VERY WELCOME
3 Private Coaching Sessions £72 available (January 2022 fees) with AA PGA Professional Ben Hutton
Golf is a great pastime and has lots going for it
but it may not be clear how you can give it a try.
Why get into GOLF ?
Fresh air, gentle exercise, fun with your family,
friends and new friends in beautiful surroundings.
A game for girls and boys of all ages and abilities ( toddlers to 90s) A tonic for good health and happiness. You can enjoy golf for half an hour or for the whole day. Trainers and casual clothing acceptable. Affordable options to carry you forward. Individual or shared coaching sessions. Play as a Visitor with hire clubs provided or become a Member. (Put your name on our Waiting List and enjoy our low annual fee and low green fees.)
If you are competitive there are competitions with a unique handicapping system.
Sudbrook Moor is the place to give golf a try.
Golf Shop with PGA Professional advice and proven products at the best prices.
Fiona's Restaurant in the Clubhouse for tasty homemade snacks, meals and beverages.
Please get in touch, you will be very welcome.
Office: 01400 250796 Golf Shop: 01400 250111 PGA Professional: Ben Hutton 07966 388414
THE GOLF COURSE HAS 9 HOLES
with an 18 hole experience achieved by playing to different flags on the back nine. ( Par 66, 4,549 yards with 12 par 4s and 6 par 3s )
Visitors' Green Fees: 18 holes = £17
Visitors' Green Fees: 9 holes = £12
THE DRIVING RANGE
provides quality golf balls on 6 covered bays, 6 open air bays and a private coaching bay. There are 2 practice putting greens, a chipping green and a practice bunker.
FIONA'S BISTRO

provides refreshments
after 9 holes or 18 holes.
MEMBERSHIP - There is a Waiting List for Membership.
A small yearly outlay and a small "pay and play" fee provides
even greater value for regular players, who also have the opportunity to gain an Official Handicap.
DISTANCE MEMBERSHIP
(put your name on our Waiting List)
for players living more than 50 miles away, gives access to a Recognised Golf Club Membership with all of the advantages that provides.
COACHING

is available with PGA Professionals.
A PGA Professional's Shop
with over 40 years of continuous Professional experience in the locality, providing ongoing Professional advice and top quality, proven, products at competitive prices.
A PGA Repair Shop
undertakes most club repair work.
Family run
SUDBROOK MOOR GOLF CLUB makes it easy for you to play golf, providing affordable, quality golf, in a friendly atmosphere. Situated 6 miles North East of Grantham, the club was created and developed by award winning PGA professional Tim Hutton and is managed with the help of his wife Judith and family, Ben, Simon and Fiona. An ideal setting for both starters and more experienced players, the course is testing, without being too demanding upon your stamina. Holes range from 130 to 430 yards. Other practice facilities include a Driving Range with top quality tee mats and golf balls, putting greens, chipping green and a practice bunker.
The original course of 6 holes was laid out in 1986. This was followed by the purchase of another larger field in 1990, when the new 9 holes gained English Golf Union affiliation. Following the acquisition of the old railway line in 1997, the course was redesigned with 2 completely new holes. This provides a more spacious set up with added length, leaving the practice ground, which was once part of the first fairway, standing alone. The second 9 holes is played to different flags, providing an 18 hole experience. (see Course map and Scorecard ) The 12 bay Driving Range, Coaching Bay, Golf Shop, Mower Store and Changing Facilities were developed in 2005.
Sudbrook Moor Golf Course is maintained and developed with the latest techniques and equipment of Fineturf, one of the country's leading turf care companies. With a policy of ongoing improvements and refinements, Sudbrook Moor is now considered by many to be the best 9 hole golf course and golf facility in the area, offering great value for money.
PGA Professional and Director of Golf Tim Hutton, started his career with 6 years as Assistant Professional to 5 time Ryder Cup Captain, Dai Rees CBE and travelled extensively as a tournament player. He was Club Professional at Sleaford Golf Club for 12 years before designing and building Sudbrook Moor. Tim is an Honorary Member of the Golf Foundation and has received The Sir Henry Cotton Award for meritorious services to junior golf. Tim is a Fellow of The Professional Golfers Association and has been a Midland PGA Professional of the Year, a title since held by Lee Westwood.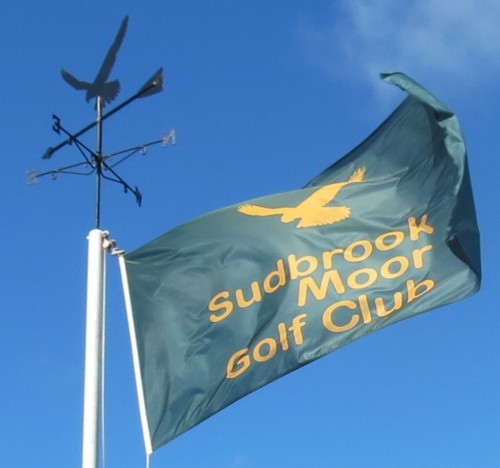 May2019
It is 30 years since Tim Hutton left his position as club professional at Sleaford Golf Club to create a new venture with his family at Carlton Scroop. With 20 years in the golf industry to that date, Tim had identified a need for a place that encouraged people to try golf. At the time golf was often perceived to be exclusive, expensive and not always friendly towards anyone wanting to take up the game, particularly children. Furthermore, the only venues that were readily available to budding golfers were limited to seaside pitch and putts and crazy golf.
Tim owed his career in golf to Boston Golf Club with the encouragement of the members and the mentoring of Club Professional, Terry Squires. Up to 30 years ago Tim had not seen anything that compared with Boston for the inclusiveness that he experienced there in the 1960s. As a result of this, he founded Sudbrook Moor Golf Club on the principal of "Affordable, Quality Golf for All, in a Friendly Environment".
Since then thousands of local people have experienced the thrill of golf for the first time at Carlton Scroop. A large proportion of the members of local courses, many of these developed in the 1990s, hit their first golf ball at Sudbrook Moor. However, with good all year round ground conditions, the golf course is now well established and is attracting and retaining many golfers in it's own right
The Junior golfing programme has produced several outstanding players, non-more so than a Lincolnshire Amateur Champion, Danny Keddie, who has completed a Golf Scholarship at The University of Tennessee with a Masters Degree, and a Chancellor's Extraordinary Academic Achievement. Danny started at the age of 6 and owes much of his competitive prowess to Sudbrook Moor members, who allowed him to join them in club competitions, just as Tim had experienced in his early days at Boston Golf Club.
Assisted by his wife Judith and sons Simon and Ben, without any subsidy or grant, the family have ploughed everything back into maturing the golf course and the facility that it is today. Judith, a physical education teacher, is Club Secretary and Junior Organiser. A PGA Qualified Professional with 25 years of tournament and coaching experience, Ben has recently taken over from his father as Head Coach. Fineturf, developed by elder son Simon into one of the country's leading turf production, installation and maintenance companies, manages the golf course with Head Greenkeeper, James "Jimbo" Sergeant. Jimbo and Simon have upgraded the 9 hole golf course with many improvements creating an 18 hole experience by enhancing the second round, which is played to different greens and flags.
Spending the first 6 years of his career as personal assistant to Dai Rees CBE, 5 times Ryder Cup Captain and golf star of the post war years, Tim Hutton has received national recognition with the Sir Henry Cotton Award for outstanding services to junior golf and is an Honorary Member of the Golf Foundation. As a Midland PGA Professional of the Year, a title since held by Lee Westwood, Tim is now a Fellow of the Professional Golfers' Association. Drawing on this experience in the current financial climate, the Hutton family are committed, more than ever, to provide the area with "affordable, quality golf for all, in a friendly environment".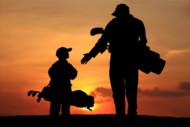 Please check our Facebook page for latest news by clicking on left menu.