Dear Members

This to inform you that the latest information, at 10.45am today, means that The Golf Course, The Driving Range, The Clubhouse, The Changing Rooms and all other areas of Sudbrook Moor Golf will be locked down from 5pm, Wednesday 4th November 2020.
For those of you who have booked Starting Times online during the next 2 weeks, please cancel / delete them to automatically receive a refund into your Wallet.
We will let you know when we are able to re-open.
Stay safe
and best wishes
Tim, Judith, Ben and Simon Hutton and all the Team at SMGC
Top-up your Wallet on BRS with whatever amount you choose from 1 Green Fee upwards. (£1 per point)
BRS security is underpinned by "Stripe", leaders in payment management systems. (eg used by Amazon)
If you book a time and put your Playing Partners in as well, their Green Fees will be drawn from their Wallets. ( They will need enough points in their Wallets )
If you cancel your booking any time before your Tee-Time, your Wallet will be refunded.
Members please get the BRS App from your App Store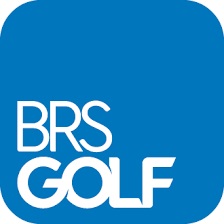 Those Members who have supplied us with your email address recently will have received your registration notification for online booking at Sudbrook Moor Golf Club.
If you have not received this, please send your email address to timhuttongolf@aol.com
(Golf Shop Reception and all enquiries : 01400 250111)
Follow the steps of the registration process:
Please take a note of your user ID number (write it down please).
Create your password and please remember it!
When we receive your registration we will enable your online booking.
Please allow a few days for us to do this.
Please download the BRS GOLF App for your convenience.