SUDBROOK MOOR GOLF CLUB AND GOLF RANGE

CREATING GOLFERS and BETTER GOLF
The Catering Department @ A Room with a View
If you have a food allergy

please ask a member of staff

for foods and dishes that are suitable for you

Denise, Jolene, Joanna, Tia, Jacob and Fleur thank you all

for making the Clubhouse a fun place to be.

They love your daily supply of banter and look forward to serving you in the coming year

Don't forget those special *dates* during the year, when you could order a cake or gift or meal. Book a table at Fiona's and bring the party, to eat from the great menu.

* and special anniversaries, plus the many birthdays of family and friends. *

THE SUMMER MARQUEE IS AVAILABLE FOR YOUR EVENTS, AS WELL AS THE MEMBERS' COMPETITIONS AND FIXTURES

February Message : Thursday 14th February - Valentine celebrations all over the world. Come and a share a round of golf and a clubhouse lunch
Mothering Sunday is 31st March -

bring Mum and Nana for a meal,

Monday to Saturday: Open 10am to 4pm
2019 April message

: Come and enjoy a family meal over Easter

Friday 19th, Saturday 20th, Monday 22nd
Monday to Saturday 10am to 5pm
Fathers' Day is Sunday

16th June -

allow Dad to have a round of golf ???

Monday to Saturday 10am to 5pm
Sorry we had to say GOODBYE to Lisa during the late summer, and we wish her well in her new job. Sorry too, that we shall see less of Karen who also has a new job. However, she will be with us from time to time, as she helps the team on occasions. We welcome Joleen, in their place, and hope she will be very happy with us.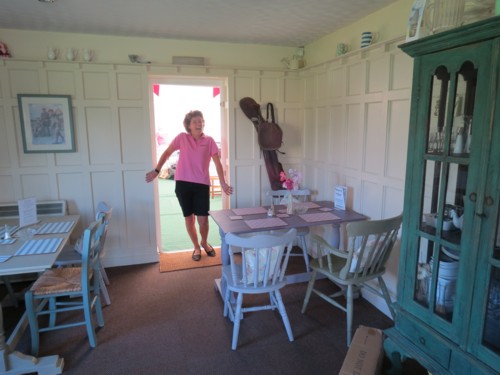 If you have a food allergy
please ask a member of staff
for foods and dishes that are suitable for you.
The Clubhouse is open Monday to Saturday from 10am to 4pm during the Winter and 10am to 5pm during the Summer.

The Clubhouse is open on Bank Holiday Mondays, except for the Christmas break.

The Clubhouse is Closed on Sundays, but there is a Vending Machine for Hot Drinks. ( Chocolate and Soft Drinks available from the Golf Shop )

The Clubhouse does have an Alcohol and Entertainment License.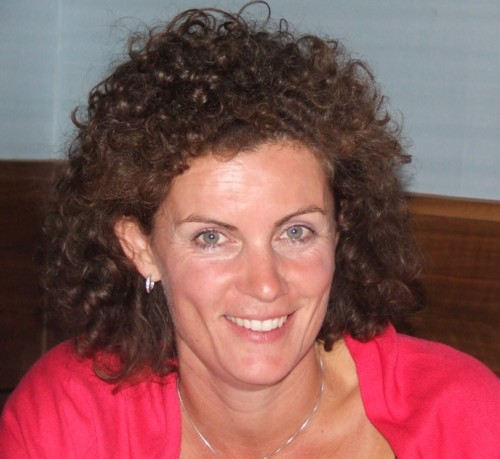 Fiona Hutton



Telephone: 01400 250876

Please feel free to phone in your order

and we will do our utmost to get your food

ready so you can eat as soon as you come in.

If you cannot see what you would like,

please just ask and we will do our best to accommodate.

Meals

All Day Breakfast: 2 Rounds Toast, 2 Rashers Bacon, 1 Lincolnshire

Flat Sausage, Tinned Tomatoes, Beans & Fried Egg

Crumpet Special: 2 Crumpets, 2 Rashers of Bacon,

1 Egg & Melted Grated Cheese

2 Egg Omelet, Side Salad, 1 Filling & Chips

3 Egg Omelet, Side Salad, 1 Filling & Chips

Toasted Sandwich Served with Side Salad, 1 Filling

Extra Fillings @ 30p - Cheese, Tom, Ham, Mushrooms, Onions.







Battered Cod, Mushy Peas, Slice of Lemon, Chips, Tartar Sauce




Chicken Nuggets, Chips & Beans or Peas

Childs Portion

Bacon, Eggs, Chips & Beans

Sausage, Eggs, Chips & Beans

Egg, Chips & Beans

Lincolnshire Ham, Egg & Chips

Large Steak & Kidney Pudding, Peas, Chips & Gravy

Chicago Pizza, Chips & Beans

Cornish Pastie, Chips & Beans

Soups

Seasonal Soups Served with a Roll

( Please ask for Flavours )

Jacket Potatoes

Jacket Potato served with a Side Salad and 1 Filling

Extra Fillings @ 50p ? Grated Mature Cheddar, Beans, Tuna Mayo

Breakfast Baps White or Whole Meal

Bacon Bap

Sausage Bap

Bacon & Sausage Bap

Bacon & Egg Bap

Sausage & Egg Bap

Fried Egg Bap

Eggy Bread & Baked Beans

Chips

Favourite Hot Baps

Bacon Brie & Cranberry

Melted Brie & Cranberry

Melted Brie & Tuna Mayo

Melted Stilton & Mango Chutney

Melted Goat's Cheese & Tomato

Melted Goat?s Cheese & Caramelized Onion

lb Suddie Burger

Extras All 70p

Grated Cheese Brie Mushrooms Sliced Cheese

Soft Cheese

Avocado

Stilton

Onions

Tomato

Cold Filled Baps / Sandwich

Stilton, Pear & Walnut

Egg, Lincolnshire Ham & Wholegrain Mustard Mayo

Lincolnshire Ham & Soft Cheese

All above can be served with

chips & side salad

Meals on Toast

2 Slices of Toast, 2 Eggs ( Fried, Poached or Scrambled ),

Beans, Tomatoes or Spaghetti

? Meal 1 Slice

Toasted Tea Cake

Toast 2 Rounds

Jam / Marmalade

Salads

Bacon, Avocado, Lettuce, Tomato, Cucumber, Onion & Egg

Tuna Salad:

Lettuce, Tom, Onion, Cucumber with Salad Cream or Mayo

Goats Cheese:

Lettuce, Tomato, Onion, Cucumber & Bacon

Ham:

Lettuce, Tomato, Onion, Cucumber & Mustard Mayo

Tortilla Wraps Filled with Lettuce, Onion, Cucumber and Tomato

Choice of Ham, Grated Cheese, or Tuna Mayo 1 Filling

Hot Drinks

Standard Tea

Flavoured Tea

Filter Coffee

Hot Choc

Instant Coffee / De cafe

Dolce and Gusto Latte - Cappuccino or Hot Choc

Lungo

Hot Choc Special

Cold Drinks

Milk Shakes : Choc/Straw/Rasp ? or 1 Pint

OJ ? or 1 Pint

Lemonade ? or 1 Pint

Squash : Blackcurrant/Lime/Orange ? or 1 Pint

Tin of Coke

Tin of Ginger Beer

Capri Suns

Bottled Water

Alcoholic Drinks:

Tins of Lager or Bitter

Tin of Guinness

Tin of Strongbow

Bottle of Bulmer's Cider

Large Glass of Wine

Small Glass of Wine

Bottle of Red / White Wine

Bottle of Cava