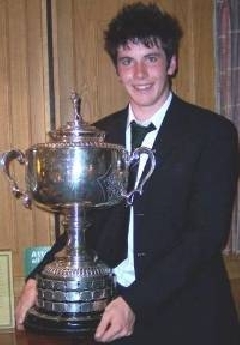 Sudbrook Moor Golf Club would like to Congratulate Daniel on his excellent victory on Sunday 1st June.
Dan played in the Lincolnshire Amateur Championship held at Woodhall Spa GC. The format of the competition was 36 Holes of Strokeplay on the Hotchkin Course.
Dan started off with a great morning round of Level Par 73. That in itself is a remarkably good score. However Dan went even better in the afternoon round shooting a 5 Under-Par round of 68. This gave Dan a remarkable win in a very coveted event.
The performance also helped Dan to meet his target of getting to Scratch (0) with his handicap. He is now officially playing off +0.3, which to those who are not familiar with the Handicap Systems means he has reached 0 and has passed it. This means in a relatively short time Dan will soon have to add shots onto his scorecard at the end of each round as opposed to subtracting them like most of us Golfers.
Dan is a wonderful talent in this game. He started out at the age of 3. Only 12 months later at age 4 he started playing in the competitions and medals here at Sudbrook Moor after the encouragement of Sudbrook Moor Members. Dan was always determined even at this young age and always insisted at carrying his own clubs, despite many being bigger then him. Dan was a regular attendant of the Saturday Morning Junior Clinic and would often spend many hours practicing his Chipping and Putting after the Clinics ended. Tim noticed his natural talent at a very early age and not just for his Golf. Anyone who?s ever picked up a Sudbrook Moor Brochure would have noticed a very young Dan Keddie?s artwork on the FrontPage. At the age of 9 he obtained his Adult Handicap (28 or less for Gents), which makes him the youngest member of Sudbrook Moor to do so. A short while later Dan became the Youngest ever winner of a Sudbrook Moor Monthly Medal. After that he won numerous Medals and even the Sword of Achievement Trophy. Dan a short while later became one of our fine A-Team Representatives and helped us to secure the 9 Hole League Title.
In July 2005 Dan became the Youngest Winner of the Sudbrook Moor Club Championship. Dan was also the Runner-Up in July 2006.
2008 saw Dan being called up and selected for the County 1st Team and has since competed in several matches for them.
Obviously Dan has a very bright future ahead of him within the game of Golf. Sudbrook Moor wishes him well with all his future endeavors.