SUDBROOK MOOR GOLF CLUB AND GOLF RANGE

CREATING GOLFERS and BETTER GOLF

If you would like immediate information,

please do not hesitate to give us a call anytime.

GOLF SHOP - 7 days a week 01400 250111

from 8am until 4pm, 5pm, 6pm - i.e. SEASONAL VARIATIONS

anytime OFFICE and out of hours 01400 250796
Charity Street, Carlton Scroop, Grantham, Lincolnshire. NG32 3AT


Driving Range
The Building of the Driving Range in 2005 was a major investment by the club. The Clubs aims to provide its Members and Visitors with a Proper Practice Facility that can be used all year round in any weather condition. It has certainly proved popular with Members and also Non-Members who regularly turn up to practice before going away to their other clubs. The Driving is not floodlit, so it effective closes at dusk.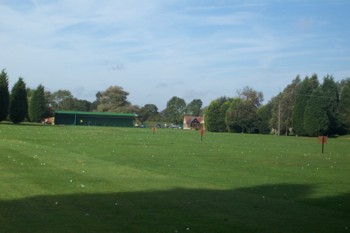 The range features 12 practice bays, 6 under cover and 6 in the open. The club endeavors to ensure the mats are always set up for both Left and Right Handed Golfers.

Range Balls are available for Purchase from the Dispensers on the Range near the Shop Entrance. Customers have a variety of Tariffs available and can receive from 20 Balls up to 120 Balls based on amount entered into the machines. There are options for Tokens and Digicards for Members, please enquire in shop about these discount offers or check out the Driving Range Fees page on this site.
The Driving Range like the course is Open all year round during daylight hours. The Range is not Floodlit so during Winter Months the Range closes when it gets Dark around 4:00 - 4:30pm.

The only time the Range can not be used is on occasions such as the Junior Clinic every Saturday Morning. The Ladies Clinic every Wednesday morning 9:15 to 10:15 and when the club has a Club Fitting / Demo day such as the Ping Days we arrange on average 4 times a year.
The club does ask people to check our notice boards for dates when the Range may be out of use to members and visitors.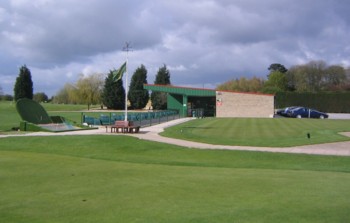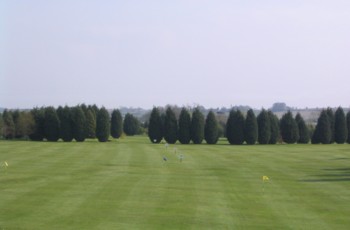 View of the Driving Range. Followed by view down the Range. 230 yards to the Trees and then 80 yards beyond.