SUDBROOK MOOR GOLF CLUB AND GOLF RANGE

CREATING GOLFERS and BETTER GOLF
CREATING GOLFERS and BETTER GOLF



PRIVATE JUNIOR COACHING WITH OUR PGA COACH :
COME WITH A FRIEND OR FAMILY MEMBER, HAVING PRE-BOOKED A SESSION WITH BEN, ANY DAY
BETWEEN TUESDAY AND SATURDAY. GOLF BALLS AND EQUIPMENT INCLUDED IN THE 45 MINUTE FEE.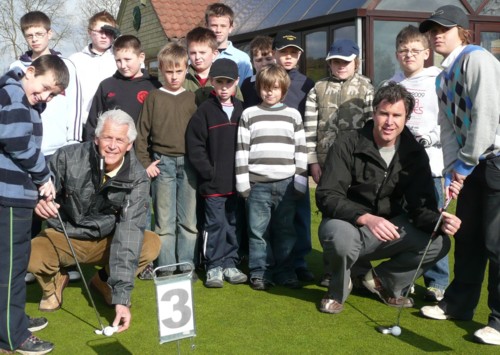 Tim and Ben with some of Junior Clinic




Private Junior Coaching with Ben Hutton
Should children want to learn to play golf correctly, safely and enjoyably then Sudbrook Moor is the place to come.
The Above Video of Daniel Keddie, one of Sudbrook Moor's fine Junior Players and a Product of Junior Clinic. 2008 Lincolnshire Amateur Champion. Danny has just completed his golf scholarship and graduated from Tennissee University with a Master Degree.