SUDBROOK MOOR GOLF CLUB AND GOLF RANGE

CREATING GOLFERS and BETTER GOLF


Ping Golf Equipment
"I have been a supplier of Ping Golf Equipment for 42 years. It is the top brand of product we supply at Sudbrook Moor. With so many years of working with and supplying Ping Equipment, I try to ensure that should you be looking to make the change to Ping Equipment you won't get a better deal or price anywhere else."
Tim Hutton PGA Professional


All Ping Equipment and Accessories can be purchased through Sudbrook Moor Golf Club. Due to Ping's Internet Policy we do not sell their products directly through our website. Please contact us for the best deals on Ping Equipment. For a quick response please call

01400 250111 - 8am - 5pm/6pm SEASONAL




Update to Ping's Fitting Procedure : Ping now apply a £30 charge, payable at the time of Booking for Customers to go to the Fitting Centre at Gainsborough for a fitting for new equipment. You may only book a fitting through a recognised dealer. Please pay us at the time of booking as Ping debit our account by £30 immediately.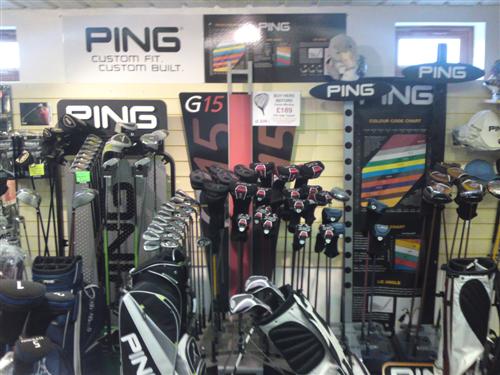 Ping Custom Club Fitting - Never just settle for off the rack Equipment, Get Fitted.
Custom club fitting was born in the 1960's when Karsten Solheim helped PGA Tour professional improve their games by adjusting their equipment to fit their swings. The results were amazing. On several occasions, players went on to win soon after their visit with Karsten, validating the importance of properly fitted equipment. Since golfers come in all shapes and sizes.

Karsten began work on his famous PING Color Code System to bring the benefits of custom fitting to the average golfer. Today, PING is the undisputed fitting leader, with thousands of fitting systems at golf shops and courses around the world, a fleet of fitting vehicles that travel to demo days around the country, and a comprehensive, PGA-certified training program designed to instruct golf professionals to properly fit PING equipment to every golfer's swing. Regardless of your ability, properly fit clubs can help you hit straighter, more consistent shots. By matching the proper club specifications to your swing, a fitter can help reduce or eliminate undesirable shots patterns, like hooks and slices, allowing you to play closer to your full potential and making the game more enjoyable.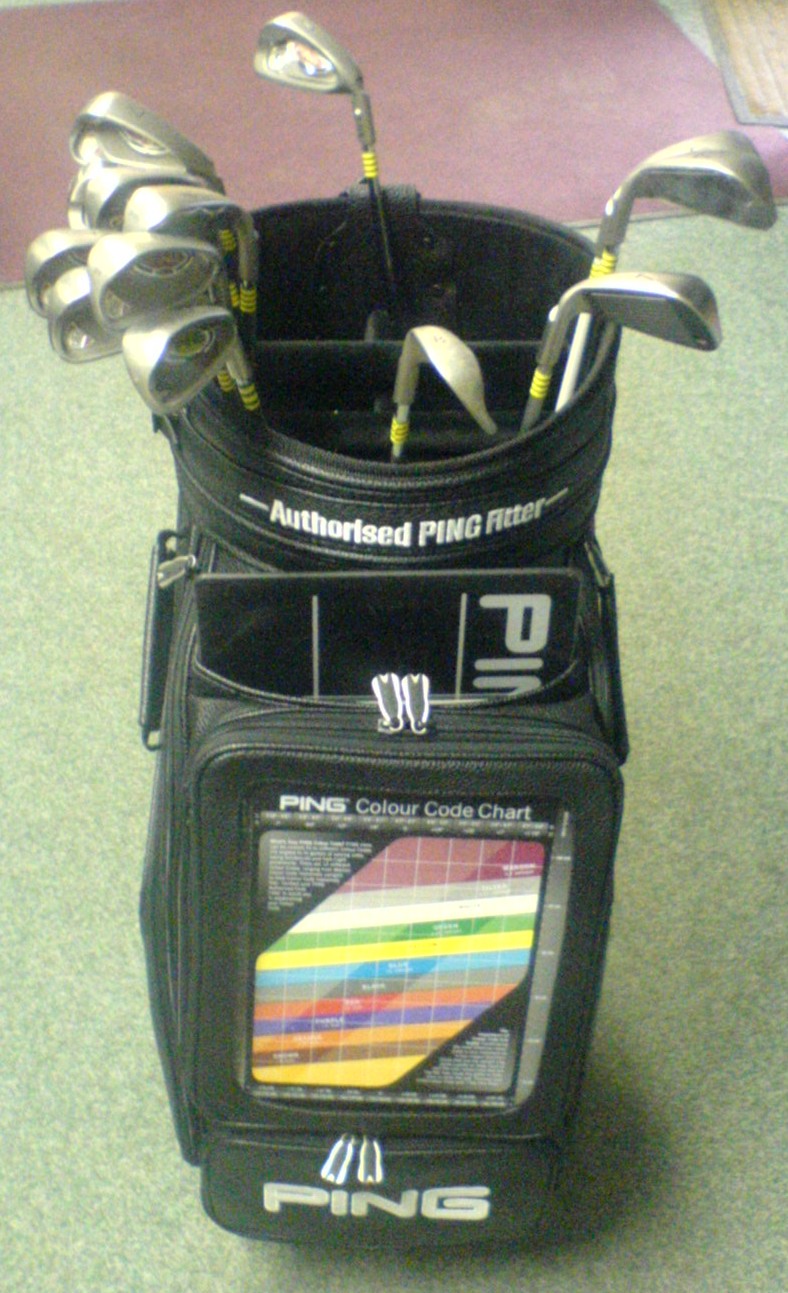 Surprisingly, custom fit PING clubs don't cost any more or take any longer to build. Once an order has been placed through your authorized PING retailer (Sudbrook Moor Golf Club), Ping's streamlined production process allows Ping to ship your clubs, built to your exact specifications, usually in just 7-10 Days.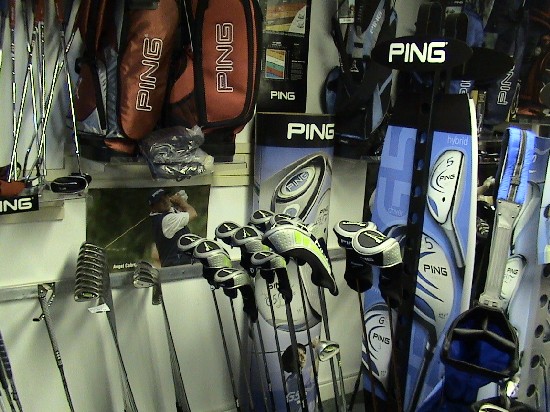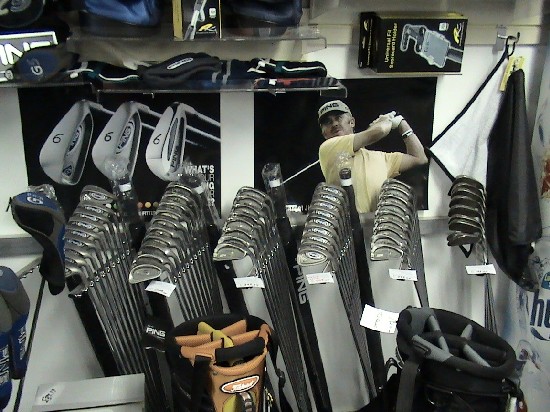 As mentioned we have Demo Clubs Available and an Iron Fitting Bag. At Present Staff Member, Professional Ben Hutton has completed the Ping Custom Fitting Training at Ping and is capable of giving fittings at the Club. Anyone looking for a fitting and to purchase Ping Clubs should contact the Pro Shop where the Shop Manager (Peter Martin) will surely be very happy to assist you.

Anyone requiring to have clubs adjusted should be aware that all clubs have to be returned to Ping at Gainsborough for adjustment. If we request Ping to Collect, Make the Adjustment and Return the Clubs to us, there will be a charge by Ping of £26.25 + VAT to cover their Courier costs and insurance. Alternatively you can always take the clubs yourself to the Factory and have them adjusted whilst you wait which would then be Free of Charge.